It is known worldwide that your business website must incorporate eye-appealing designs that include everything from the pictures, videos to its flow with internal linking. Doing this definitely needs a printout before you actually start working on it. All this, right from designing and creating a website to making it live on the internet can cost you a hell lot of money. But this is not a case every-time. If you invest skillfully in right things then you could save or at-least minimize your budget to a great extent.
Do you know the average cost of designing a custom website can stand something between $5,000 to $10,000?
But, there are also some free website building tools available that allow you to design and create a website at free of cost.
Do you think it's crazy?
But it's true!
It is difficult to mention the accurate quote to create a website and thus no one mentions their price of website creation online. Creating a website is a subjective term and it depends on the client's potential about how much they want to spend for the particular type of website. In this article, you will learn about how much companies can charge you for their services. This cost includes the price of creation, maintenance, and marketing of a website.
How Much A Website Building Cost?
Here is an approximate estimation that you can expect you need to invest in your website building, depending on what you are looking for :
1) Small Business Website –
If you want to have a basic informational website with few customizations needed then the rates can be between $2,000 to $8,000.
This website can incorporate less than 20 pages, with very few pictures, but no unique functionality.
2) Medium Sized Business Website –
A business website with at most 75 pages, content management system enabled, customized designs and layouts with images, and some unique functionalities set up by developers can be categorized as a medium-sized business website. Rates can range from $10,000 to $25,000.
3) E-commerce Website –
E-commerce website enables your customers to browse and purchase products that you offer. A payment gateway is an important integration for such websites. Copy-writing, HD images, CMS and beta testing are essential parameters of an e-commerce website.Rates can range from $5,000 to $40,000.
4) Large Business Website –
A large business website comprises of several hundreds of pages, customized layouts and images, a content management system, unique functions, and some of the supplementary features like personalized development, blog integration, multimedia creation, and more. Rates for such websites can cost from $25,000 to $40,000.
These are concepts regarding the pricing strategy of websites for your business. But before getting started you should check out some basic questions like :
1) What type of website do you want?
2) What is your budget?
3) What all features do you need?
4) How much will it cost monthly to run a website or online business?
5) What is the cost to redesign a website?
Apart from all these expenses, there are some essential expenses involved that you must have for your website.
1. Domain name –
A domain name is what people use to type in the browser (address bar) to go to your website. Without a domain name, the only way to reach to your website is by typing an IP address. But IP addresses are difficult to understand and remember plus they don't provide any idea about your business to your customers. Suppose you have a plumbing business in Texas then your domain name can be :
texasplumbing.com. On the other hand, having only an IP address will look something like this 43.789.165.
Related: Buying a Domain Name? Don't Forget to Ask These Questions
2. SSL certificate –
SSL certificate encrypts your sensitive information like credit or debit card numbers and other personal information. It is a must to have for e-commerce websites so as to protect and secure your customer's confidential information from being intercepted. SSL certificate is often offered for free from some of the web hosting companies.
3. Website Hosting –
Having a website, domain name and other features can be executed only by hiring a web hosting partner. To make your website available on the internet you will need a web hosting provider that provides you the hosting features. Hosting providers shall able to manage your high traffic website and also shall be able to maintain the feature-rich site.
Related: How to determine the cost of web hosting for my small business?
Web Design Expenses :
Web designing expenses are bifurcated depending on the designs and themes selected by you. Let's see how these expenses can be divided :
1. Theme Design –
There are content management systems like WordPress that provide you themes and also allow to change the look and format of your website. Premium themes can cost between $10 and $100 depending on the features those you wish to avail. But make sure that you change your website theme in a few years so as to make it look fresh and updated.
2. Responsive Web Design (RWD) –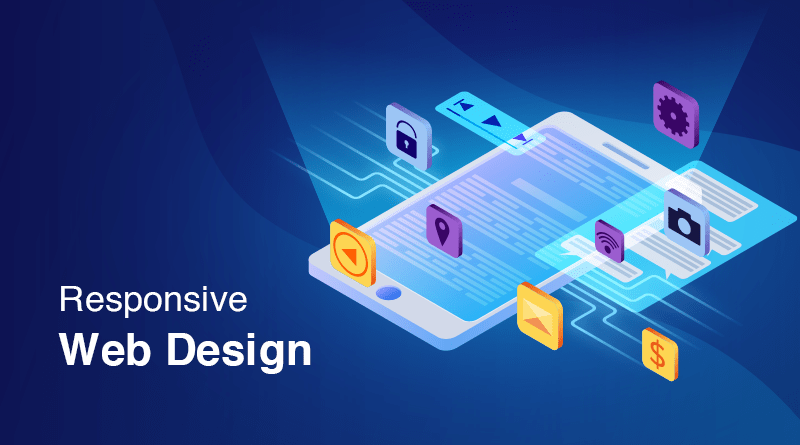 As per the update from Google in 2015, it has become mandatory to get a mobile-friendly website as they rank such websites higher than websites that aren't mobile friendly. Responsive websites need to be checked on different platforms and need to tailor the layout for screen size purposes. Upgrading an older website theme can cost you nearly $2000.
3. Online Marketing –
To grow your business further, you may need to opt for online marketing that focuses on add-ons used to attract your audience attention. So make sure that your website design supports various digital marketing tasks like Search Engine Optimization (SEO), Conversion Rate Optimization (CRO), Content Writing, Social Media Marketing, etc.
These can be cost as:
Setup charges = $160
Design & Building = $5,000
Content Creation = $500
Maintenance Cost = $500
Closure :
Creating a website can charge you heavy, if you don't have the development skills. But, also you can consider an option of buying a web hosting plan that offers you a free website building tool which is very easy to use. This tool requires only drag and drop skills to create a website of your choice. The choice is yours!