In this fast-growing generation, every business owner wants his business to grow at a faster pace. And, so the struggle starts from the beginning itself. The competition is massive plus the people are getting smarter. Here, the genuine works and others settle. So, every business finds new ways to get popular and take the first step towards it by launching a website. No matter what the size of your business is, if you get it on the internet, you will definitely earn from it. I have got many questions regarding the cost associated with web hosting on the basis of the size of the business. The large scale business can afford to get superior web hosting with superior features. But that means small companies cannot get that? Actually, no it's nothing like that. There are few very good hosting companies available that provide you with all the best hosting features at a very affordable cost.
The main problem should be whether to host the website on your own or to hire a hosting partner?
In this article, we will see how both methods differentiate on the basis of their features and the cost associated with them. So, that it will become easy for you to decide which one to choose.
What if you host a website on your own?
You can opt to host a website of your own, but due to some challenges, it is not advisable to do.
Cost –
The cost is estimated by conducting a survey of about 345,000 small companies :
• Cost associated for domain registration = $10-$15/year
• SSL certificate cost (for the security of your site and to prove the trustworthiness) = $70- $300/year
• Web site development tools and templates = $100-$200
• For the content delivery networks = $50-$250/year
• Designing of a website (which includes page layouts and graphic designs) = $400-$1,600
• Website development (coding and scripting) = $600-$2,000
• Website Hosting (where you rent a server from the hosting companies and they host your website) = $40-$200/year
• Maintenance of the website (your website needs to be redesigned so as to match with the latest updates and trends) = $400-$1,800/year
• Payment processing ( if you purchase the high-cost service, then cost associated with it will be low) = $0-$250/year
Challenges –
But, there are some challenges involved if you choose the self-hosted platform.
1) The above cost is estimated by assuming that you outsource some of the work as it isn't possible for you to handle each and every task on your own, especially the technical task. This is because everyone, who wants a website for their business is not technically skilled.
So anyhow, you will require a team to handle all your technical aspects related to the hosting requirements.
2) By hosting your site on your own, you will be responsible for the continuous monitoring of its server. You will need to take the regular backups and check the updates, Additionally, you will need to check if your system is working smoothly.
3) Prevent your website from Malware. Due to the increased Cybercrime, you will have to continuously monitor the bugs and if detected, you should be able to troubleshoot the issue as soon as possible.
4) If you have the online store like e-commerce business or even the business class packages, then it includes the PCI (Payment Card Industry) for the transactions that take place on your online business. This is a risky task to perform if your website is not secured. You won't even know that the website has been hacked and you will directly see some miss – happenings taking place.
5) Self-hosting a website cannot be reliable, as you will face downtime for most of the duration when your site is live. The power issues can also hamper the performance of your website. If the power goes off or the location of your business gets hampered due to natural and uncontrolled calamities then, the small business needs to suffer from this.
Related: Why Do I Need Web Hosting?
Why choose a hosting provider?
The basic plan starts at just $2.55/month with the essential features like
• Lifetime free domain
• Unlimited SSD Disk space
• Unlimited Bandwidth
• Free SSL certificate
• cPanel + Softaculous
• Unlimited MySQL DB's
• Unlimited Email Accounts
That means even if you consider the minimum cost required for these services it costs you around $900/month, plus the additional web hosting cost.
So it is always advisable to get the web hosting partner with such an affordable price for your small business.
Because such plans will cost you hardly around $30 to $40 per year, as the self-hosting will cost you $1,100 to $3,800 initially. After that also, you will have to keep aside around $600 to $2,800 per year for maintenance and optimization of the site.
When you partner with the web hosting company, their technical team will guide you about the best plans suitable to your website along with their blogs, community forums and crafts the plans accordingly.
Benefits of choosing the web hosting partner are :
1) Reduces the Operating cost –

The operating cost of your website gets reduced or cuts down. This is because there are hosting providers who look after your website regardless of the plan you have purchased from them They are responsible for the data migration, safety, and security of the website. The technical team performs all these tasks very promptly for you.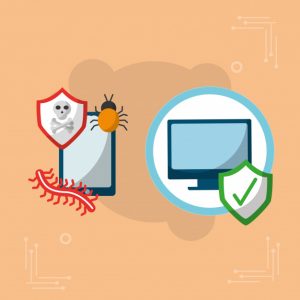 2) Server security –
The servers of the hosting providers are secured and are always monitored by their technical team, which protects their website from the external threats, malware or any natural disasters.
The firewall protection, DDoS protection, and other network/web security protocols get automatically updated to the servers.
3) Technical support –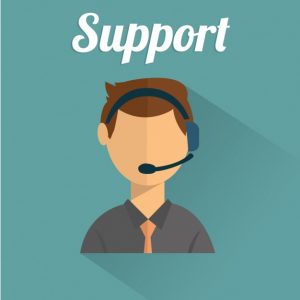 The technical team stands by you 24/7 to help you in your highs and lows. They can be easily reachable via email, chats or phone calls. Also, some providers have the ticket system so that you can get connected to them at any point of time. These supporters can solve the problems in many ways like forums or troubleshooting the problems on the online portals, through knowledge center on the hosting provider's website which includes the tutorial videos, DIY videos, how-to-guide, FAQs, webinars, etc.
4) Free Auto-Updates and certificates –
(A) Many web hosting providers give you the free SSL certificate with all the hosting plans. SSL certificate ensures that your website is malware free and safe to use.
(B) You get the SSD storage for the faster performance of your website.
( C) Pro website builder enables you to build a professional website on your own without having the technical knowledge.
(D) Latest updates software – You get the latest versions of PHP and MySQL, even these get upgraded on their own. You don't have to work for it.
(E) 1 click installer enables you to install over 400 apps like WordPress, Jumla, Drupal, etc.
Conclusion –
Considering all the aspects related to cost and features with the services, I would always suggest hosting a website through the hosting provider partner. It will surely help you to manage your hosting budget. The only thing that you need to consider to host a website is that you choose the less costly plan with the maximum features. As we have seen some of the features like SSL certificates, SSD storage, Website Migration, etc come free with the plan.